There are no more items in your cart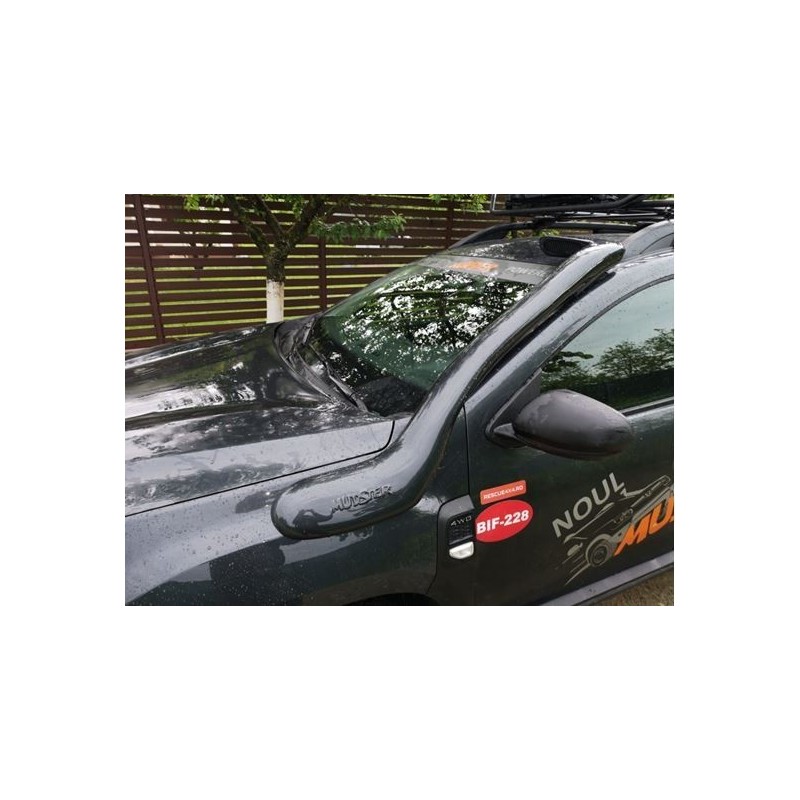  
Mudster Snorkel 2018+
Dacia Duster 2018 -> present Snorkel
Payments
Delivery
Warranty
71.24 EUR x 24 months
This Snorkel can be purchased with the following options:
Black matte or ready-to-paint  ( choose "UNPAINTED " )
Painted in the same car color or any other ( choose the proper color )
NOTE: for orders, please choose the color
Technical specifications:
Designed without screws or visible supports for a perfect aesthetics.
Ensures an improved air intake.
The kit contains an RHS flexible hose rated at 135 ° C.
The product has a minimum number of passage points from the Snorkel to the air filter.
Uses the existing air filter easily accessible under the hood.
Fasteners used on the windscreen pillar are made of aluminum and plastic.
The product is made of single piece fiber glass to maximize airflow.
3 other products in the same category:
Reference: MD000KEL
Brand: Mudster
Dacia Duster 2010 -> 2017 Snorkel
Reference: MDSN4X4
Dacia Duster 2010 -> 2017 Snorkel